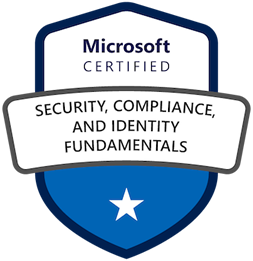 In this accelerated course, spanning just 2 days, you will delve into the essential aspects of security, compliance, and identity (SCI) within cloud-based Microsoft services and their associated domains.
During the course, you will gain a solid grasp of:
Microsoft's privacy principles
Azure Active Directory, Azure Network Security groups, and Azure DDoS protection
The advantages and practical applications of Azure Defender (formerly known as the cloud workload)
Upon completion of the course, you will be ready to tackle Exam SC-900: Microsoft Security, Compliance, and Identity Fundamentals, leading to the acquisition of your certification. As Sycom Solutions proudly holds the title of a Microsoft Gold Partner for Learning, you will enjoy access to the official exam, Microsoft Official Curriculum (MOCs), and guidance from Microsoft Certified Trainers (MCTs).
Through Sycom Solutions' proven Lecture | Lab | Review methodology, you can achieve certification in half the time compared to traditional training methods.
Audience This course caters to a diverse audience, including:
Business stakeholders
IT professionals
Students keen on exploring Microsoft security, compliance, and identity solutions