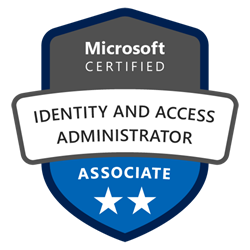 In just 3 days, you will gain the knowledge required to handle essential tasks, such as providing secure authentication and authorization access to enterprise applications. You will also learn how to:
Troubleshoot, monitor, and report on the identity and access environment
Deliver seamless user experiences and self-service management capabilities for all users
Adapt access and governance for enhanced security
Upon completing this course, you will be prepared to take the Exam SC-300: Microsoft Identity and Access Administrator, leading to the attainment of your certification.
As Sycom Solutions proudly holds the distinction of being a Microsoft Gold Partner for Learning, you will have access to the official exam, Microsoft Official Curriculum (MOCs), and the expertise of Microsoft Certified Trainers (MCTs).